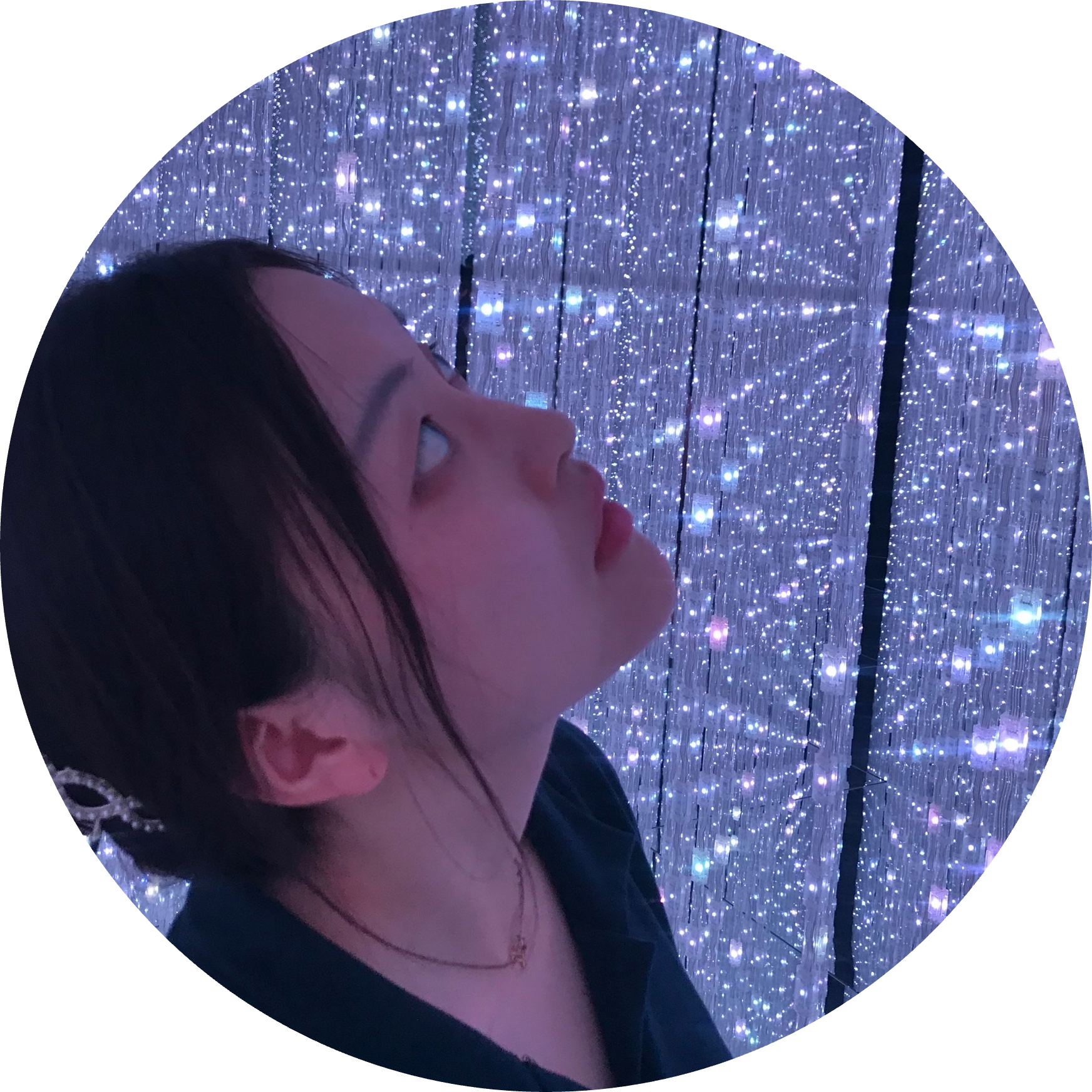 Email:
imjane@umich.edu
GitHub:
trusttri
Twitter:
@imjane
Google Scholar:
Jane Im
Medium:
@imjane
I am currently researching how we can design and build consentful social platforms from a feminist point of view. Non-consensual interactions are pervasive in current online social spaces (e.g., online harassment, revenge porn). Deriving from prior work in feminism, legal theory, and HCI/CSCW, recently I've been theorizing how social platforms can be built with consent at its core: platforms that only allow interpersonal interactions that people consent to.
My general interests lie in human-computer interaction (HCI) and social computing.
I'm especially passionate about designing and building socio-technical systems that can empower marginalized populations.
I'm a Ph.D. student at University of Michigan School of Information, luckily advised by Eric Gilbert. :-)
07/10/2020: Our WebSci 2020 paper on identifying Russian trolls on Twitter won Best Paper Runner Up Award!
06/01/2020: Safely submitted a full paper to CSCW 2020 and started my internship with Jill Dimond at Sassafras Tech Collective!
05/01/2020: I wrote a blog post about our recent CHI 2020 paper which was also featured in The Startup.
04/18/2020: My Airbnb research internship is deferred due to COVID-19. :[ If there's any exciting intern opportunities, please send them my way!
04/10/2020: Our paper on detecting Russian trolls on Twitter got accepted to WebSci 2020. Shoutout to my wonderful collaborators! :-)
04/04/2020: I'll start my research internship at Airbnb in May.
02/28/2020: Our position paper "Building Social Platforms around Affirmative Consent" got accepted to CHI 2020 workshop Moving Forward Together: Effective Activism For Change.
01/24/2020: I passed the pre-candidacy milestone.
12/09/2019: Our paper on synthesized social signals (S3s) got conditionally accepted to CHI 2020. Huge thanks to my collaborators!
11/13/2019: Accepted a research position intership offer! Super excited for next summer. :-)
11/09/2019: SVed for the first time at CSCW 2019 :) My paper got rejected so I didn't present anything, but still had fun talking about research!
03/01/2019: My position paper got accepted to CHI 2019 workshop "Sensitive Research, Practice and Design in HCI".
11/07/2018: Motherboard covered our work on Wikipedia's Request for Comments.
11/07/2018: Attended and gave my first talk at CSCW! Slides are here.
11/02/2018: Check out our blog post on catching Russian Trolls using machine learning.
09/19/2018: I gave my first research talk at Wikimedia Research Showcase.
08/09/2018: Our paper on improving dispute resolution on Wikipedia's Requests for Comment got accepted to CSCW 2018.
04/02/2018: Decide to pursue my Ph.D. at University of Michigan, School of Information!
02/19/2018: Got accepted to University of Washington HCDE, University of Michigan SI, & University of Illinois Urbana-Champaign CS PhD programs.
Refereed Conference Papers / Refereed Journal Articles
Lightly Refereed Workshop Papers
Others
This site is made by Jane Im, code
here
. Last updated 08/05/2020